Interior: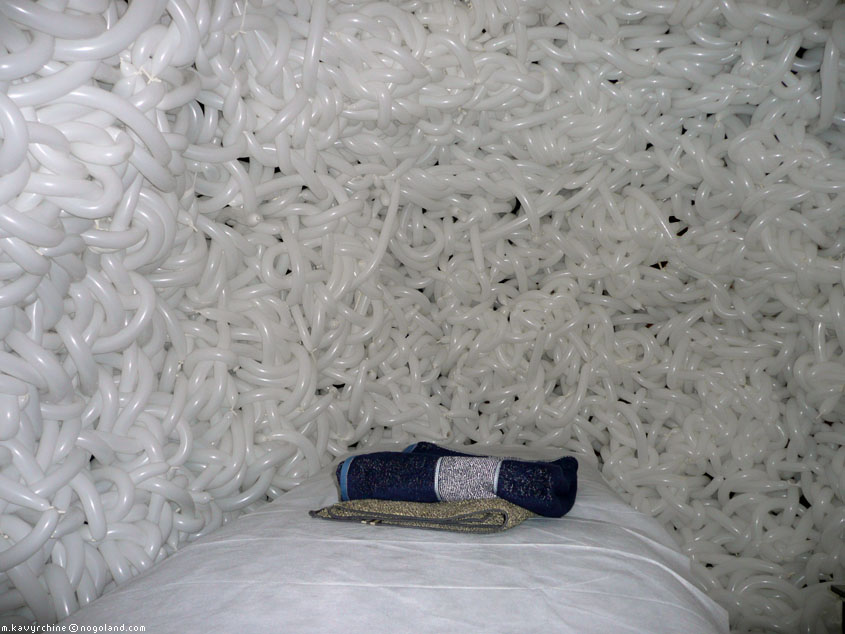 Exterior: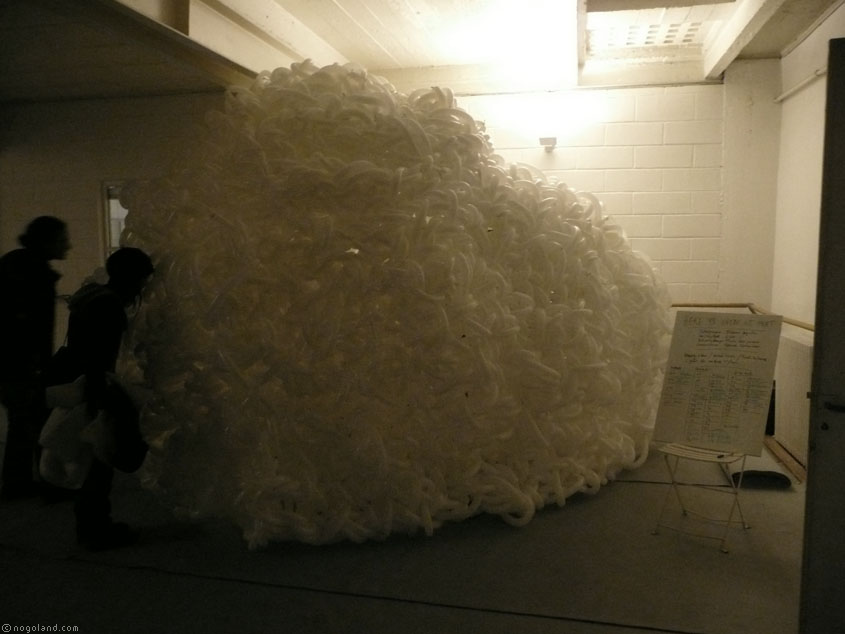 La structure est faite uniquement de ballons :
The structure is built with balloons only :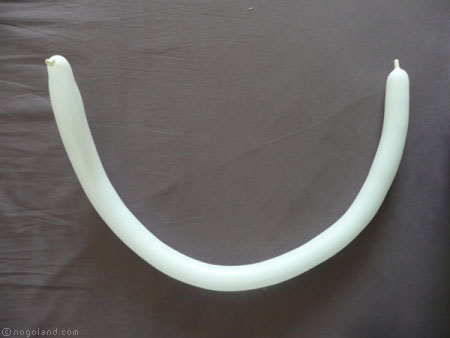 Noués les uns aux autres, ils forment les murs et le toit. Voici un échantillon d'environ un mètre carré :
Assembled together, they form the walls and the roof. Here is a sample of about 1sq.meter. :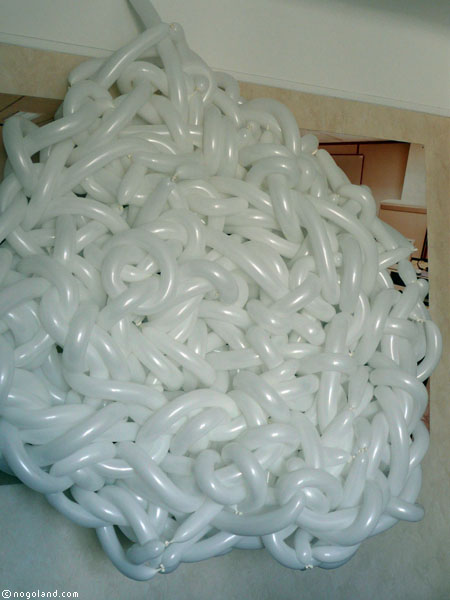 Les ballons peuvent être assemblés dans n'importe quel ordre. La structure qui en résulte n'a besoin d'aucun autre élément pour supporter son propre poids (extrêmement réduit).
The ballons can be assembled in any order. The resulting structure needs no other element to support its own (very light) weight.